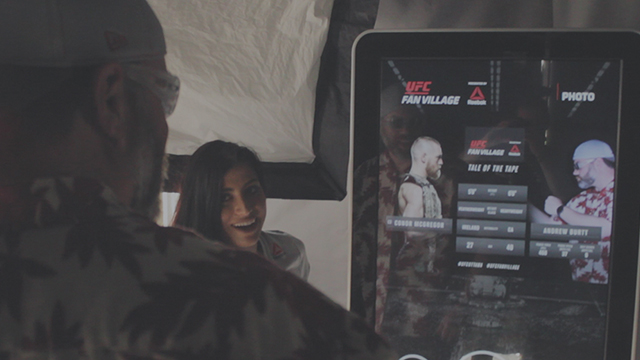 We've been crafting rich and immersive brand stories for over 6 years. Working closely with our agency friends, we deliver unique and personalized live-event experiences that forge deeper and more meaningful brand relationships.
Let's share ideas and discover new creative ways for your customers to learn about your brand. Your success is our success. From strategic planning to real world delivery, we'll be with you every step of the way to ensure your experiential campaign delivers a winning brand experience for every customer.
Mesmerize and captivate audience attention right from the beginning to the very end of your event whilst installing positive brand associations.
Interactive XWEAR devices let guests take part in fun entertaining activities and share their experiences instantly on social media. Install a mix of X-Stands and X-Kiosks that provide seamless access to the information you want to promote.
Detailed and easy accessible data at your fingertips that can improve your on-going marketing strategy
Analyze the attendee journey with pinpoint accuracy in real time to increase ROI and better the customer experience for future events
With just one tap – a like, post or message can reach thousands across their social channels as well as fuel on-going customer discussions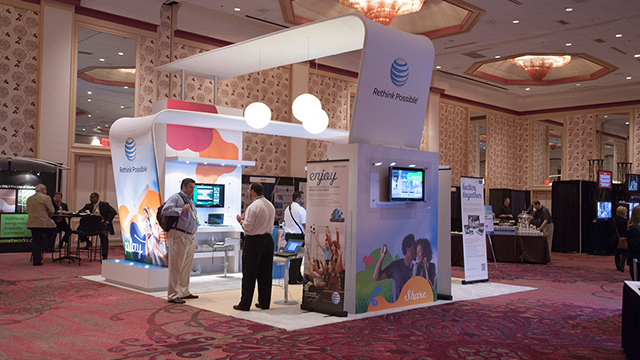 Whether you're an attendee, vendor, sponsor or organizer, our multi-channel platform connects like-minded passionate individuals to build stimulating and profitable event communities.
Our smart ecosystem allows real time sharing and new opportunities to reach your entire audience – inside the venue and online. Never before have you been able to increase ROI during the event whilst collecting a wealth of accurate exhibition data.
By offering an immersive and more personal attendee experience, vendors generate more valuable leads, event organizers collect richer data and sponsor ads are delivered with pinpoint accuracy.
X-Stands give attendees all the important information they need to learn more about the exhibitor and form stronger business relationships.
A user simply taps their XWEAR device against the reader and they are instantly transported to the vendors entire digital world – website, videos, social media channels as well as the ability to enter competitions, vote, book appointments and much more.
XNETWORK is your trade show news channel that broadcasts what you want, when you want and on the layout you want. Keep attendees updated in real time and hooked on trade show content that invites 2 way interaction.
Use your

X

NETWORK to sell valuable ad space and successfully boost your ROI in real-time by promoting vendor messages
The concise

X

ENGINE data breakdown gives you a complete overview of the event timeline from the beginning to the end of the exhibition.
Monetize the data by selling analysis to exhibitors, sponsors and other stakeholder interests.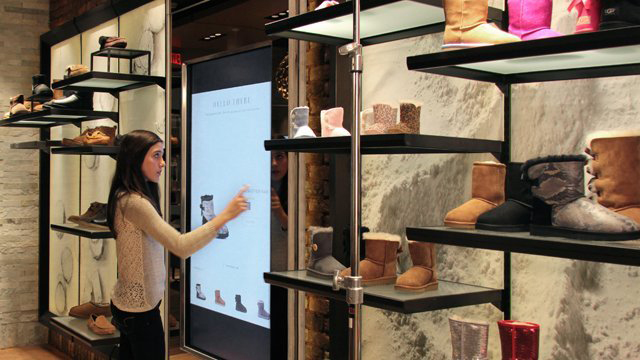 When customers embark on a real-world shopping adventure, they want more than just a purchase. They want an experience.
XPLORE, our smart RFID retail system, delivers an interactive in-store experience that connects physical objects with the digital world to increase awareness and drive sales.
By integrating innovative digital technology as part of the retail journey, consumers are more likely to feel comfortable, intrigued and engaged with your brand, which forms an easier path to purchase.
RFID is the leading platform to connect physical objects with the virtual space that provides customers with accurate and meaningful products information.
XPLORE is the evolution of loyalty cards and adds real value to your existing platform. Inspire shoppers to connect to your products and reward them for in-store interactions.
They simply choose the item they want to learn more about, tap it against the reader and instantly a new digital product world is revealed through captivating video, audio and graphics.
XPLORE interactions lengthens in-store dwell time and improves the likelihood of purchase.
A platform that provides more upsell/cross sell opportunities – for example social media actions, coupons, points and extra incentives to participate.
Every tap leaves a product footprint that can be measured to help you better understand both product success and customer engagement criteria.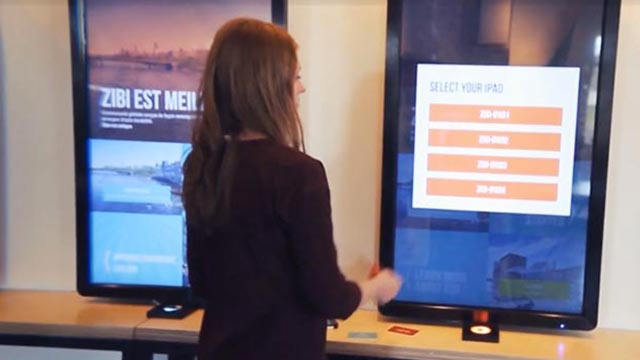 Our client came to us with a desire to allow people to walk into the sales centre, register themselves, then walk through the sales centre and tap on the various developments and tag those they were interested in. They would then be mailed information on them.
We built a complete system allowing seamless backend management (units available, pricing, sales, CRM integration), and a flexible front-end to allow a fully custom vision of your sales centre. Like a giant iPad to explore your developments.
One final thought for you: sales centres are often in key locations. Many even face busy streets, wouldn't a 24/7 salesperson be nice? Talk to us about our interactive store-front to achieve this.
Comprehensive backend to allow setting up developments, units available, pricing, and floorplans.
Interactive Kiosk with immersive experience showing pictures, finishes, amenities and details of available units
Build a beautiful custom user experience to match the unique vision of your development
Easy to maintain on the backend with full management of units available, pricing, and integration with your CRM
Setup a store-front that provides 24/7 sales inquiries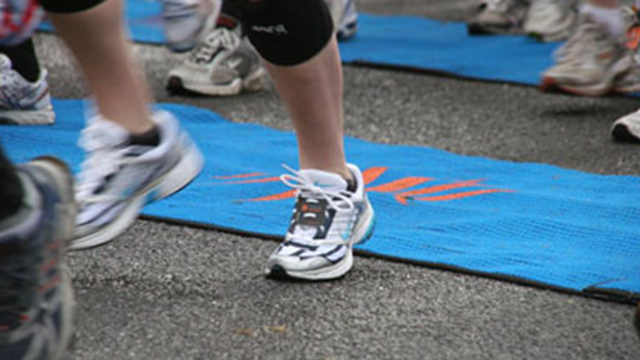 Take charity marathons and walks to the next level. The Boston and New York marathons prove that RFID is a valuable component to the modern race day experience. However XOLUTION does much more than standard time tracking.
Our technology powerfully enhances the entire event and allows participants to share their experience in real time with all their family and friends, both offline and online, just by crossing XSTATION floor mats.
Push social media messages and capture live photos as racers cross milestones to amplify event presence.
Leaderboards broadcast times, positions and social media to keep everyone updated in real time.
Fun Treasure Hunt and Scavenger Hunt gamification is a perfect way to increase audience participation by collecting badges, making donations and learning more about the brand.
Take advantage of unlimited branding opportunities. Increase exposure by covering

X

-Stands and

X

-Kiosks with sponsor logos and messages.
Increase revenue in real time by posting customised donation posts on runners social media pages as they run over

X

STATION floor mats.
Amplify social media presence and reach thousands more potential donators as the race unfolds.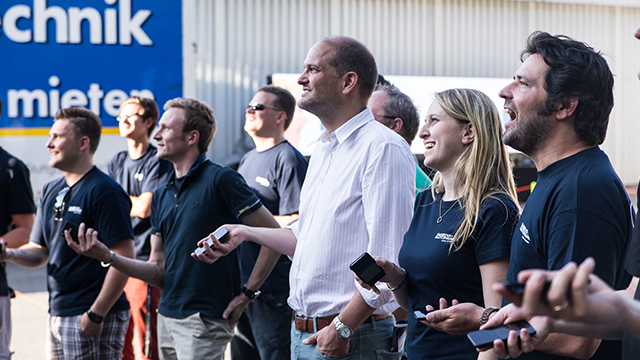 By integrating our digital tools into your existing conference framework we can successfully improve the attendee/business ecosystem to revolutionize the way audiences engage, share and connect in real time.
Engage with your entire audience like never before – play sponsor videos, display social media posts and start competitions to build a stronger conference community that keeps the conversation going all year round.
High quality information is the new engine of your event, the single thing that provides the most experiential and monetary value. Every attendee is given a branded XWEAR device that gives them access to stimulating event activities.
Easily target information to the right people at the right time. Need to change something? No problem – all content on your X-Point channel can be updated in real-time.
Inspire friendly rivalries and heated competition by introducing gamification XSTATIONS. Tie exciting digital games to business information that simultaneously educates and entertains your attendees.
Cut down unnecessary costs like printing materials, waste collection and personnel to deliver the content
Track the patterns of attendee flow and understand how people move and behave
Vendors and sponsors can now pay for special advertising placement on the

X

NETWORK channel if they want to reach more customers – you make more money, they get more exposure.